News Room
The Expansion of Medical AI, whereas Non-Existence of Clinical Validation
2018 May 09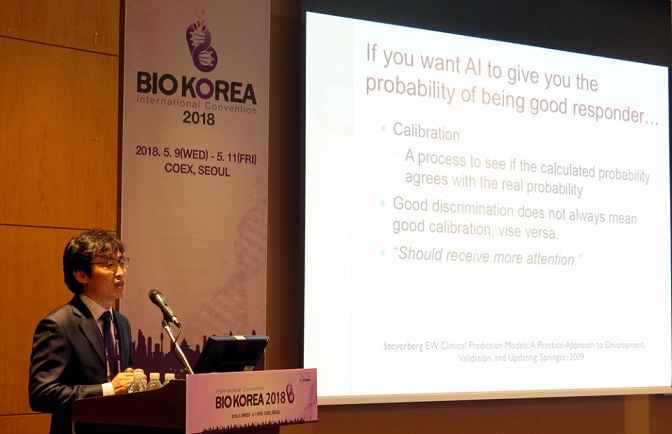 Dr. Park, Seong Ho, emphasizes clinical validation system's importance rather than AI technology. Noticed "Big hospitals only focus on AI … lack of concerns for clinical diagnoses result validation"
Dr. Park Seong Ho (Seoul Asan Medical Center, the Department of Radiology) emphasized the importance of accurate clinical validation for AI technology at "AI & Big Data in Healthcare" conference in 9th of May, 2018.
He said "Medical AI, isn't clinically validated, could cause damages to patients. Collected medical data from the hospital has been used in AI (Watson Health Oncology), but there is a limitation for overall decision system to diagnose although AI is outstanding for data study ability."

Furthermore, he also highlighted "Clinical validation is defined as multiple validation system. In order to utilize medical big data properly, it is very significant to collect the data for the information and disease of patients who are subject for validation".