Overview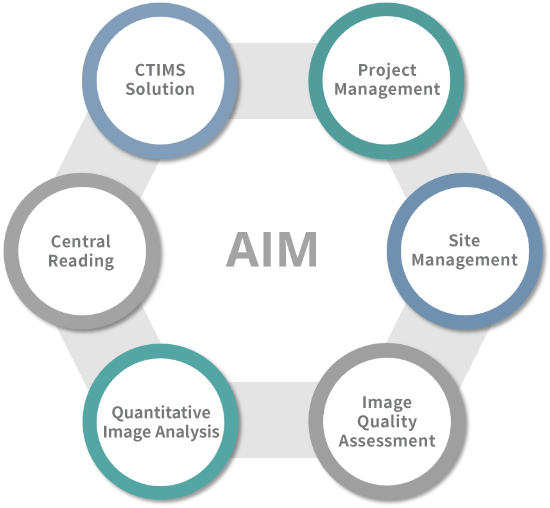 What We Do
We provide comprehensive imaging service through all stages of the clinical trial :
Core Lab Services for Clinical Trials:
- We provide comprehensive and customized services including clinical trial protocol design, medical writing, central imaging archiving/management, real-time reads and reviews, and overall project management. Our service is enhanced by using our own IT system, enabling ergonomic and fast customization.
Support for Academic Researchers:
- We provide a thoughtful consulting to academic researchers who need any kind of imaging supports (i.e., proprietary Imaging protocols, imaging big-data registry, quantitative imaging analysis).
Diversity of Therapeutic Areas:
- Oncology, Neurology, Musculoskeletal, Cardiovascular, Hepatology and Artificial Intelligence (AI) researches.